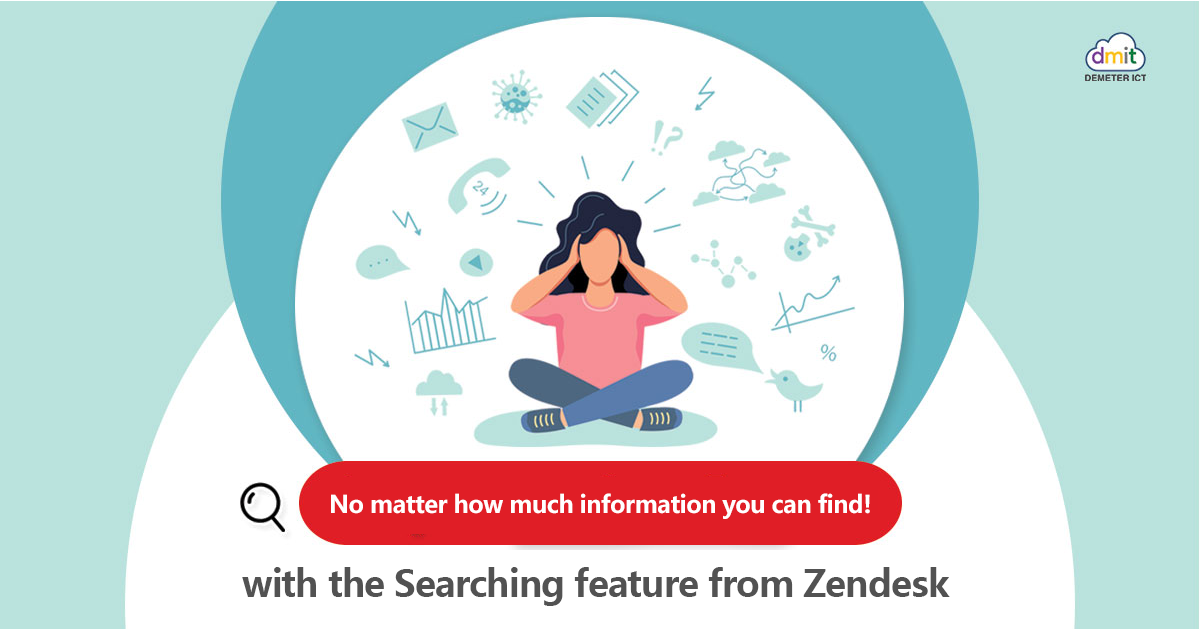 Because many companies have more customers. As a result, the number of incoming tickets increased as well. Zendesk looked for a solution to increase productivity and the agent experience by creating a search field where agents could type text. Ticket numbers or keywords you want to find And the customer's information will be displayed immediately. without having to postpone digging to waste time What will the details be? Let's look at the method in detail to see a clear picture.
1. Start by opening the Zendesk Agent Workspace screen.

2. Click the magnifying glass icon to search for the desired Ticket.

3. Enter the word you want to search.

You can enter any part of what you want to search. For a newly created message or ticket It may take about 10-12 minutes for the system to completely capture all the information about the conversation and be ready to search.
A list of the words you searched for will appear. where you can hover or point the ticket you want. Information and basic details of the Ticket will immediately appear as shown in the picture.